LABEL COMPOST RECORDS
Alle | Diese Woche | Dieser Monat | Nächster Monat | Far Forward
---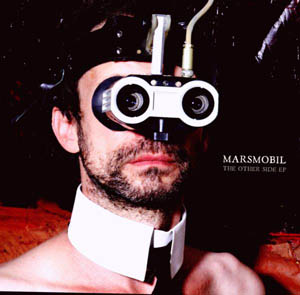 Marsmobil
The Other Side [Pop]
Entdecke THE OTHER SIDE von MARSMOBIL! The Other Side EP ist ein Vorgeschmack auf das lang erwartete neue Album von MARSMOBIL "(Why Don't You Take) The Other Side?" ROBERTO DI GIOIA, Mastermind hinter MARSMOBIL, liefert uns mit The Other Side EP ... MORE
---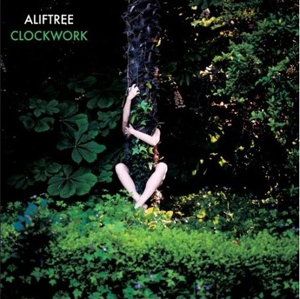 Tree, Alif
Surely you've heard of him before. If not – it's high time! Call him an electronic music alchemist, know him as a french DJ and cook, or just love him for sharing his outstanding musical talent with us. After his last album ... MORE
---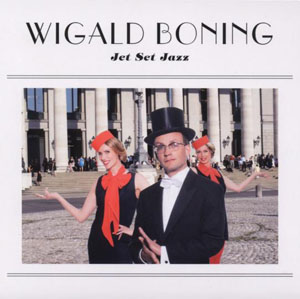 Boning, Wigald
Jet Set Jazz [Jazz]
Tourdaten 19.Dez.2008 20:00 Bundeskunsthalle Bonn 08.Jan.2009 23:00 TV Total Cologne 27.Jan.2009 20:00 Stadtgarten Cologne 28.Jan.2009 20:00 Forum Trier 29.Jan.2009 20:00 BIX Jazzclub, boomtown festival ... MORE
---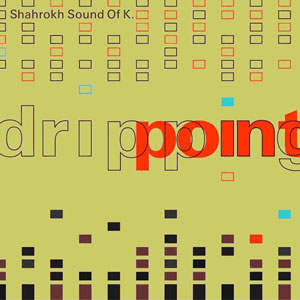 Shahrokh Sound Of K
Gibt es eigentlich Iraner im globalen Dance-Zirkus? Ja, die gibt es: Deep Dish zum Beispiel, Ali Dubfire & Sharam. Oder eben Shahrokh. Während der stark vom Westen beeinflussten Schah-Zeit in Teheran geboren, machte Shahrokh dort 1985 sein Abitur ... MORE
---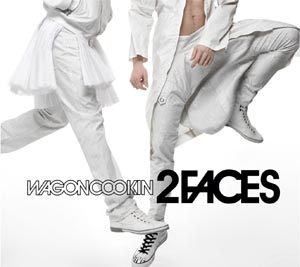 Wagon Cookin
Wagon Cookin was born from the deep passion of two brothers for good music and delicious food. Besides their affections Javier and Luis Garayalde share also the experience of living together in a genuine railway wagon which once ran on the great ... MORE
---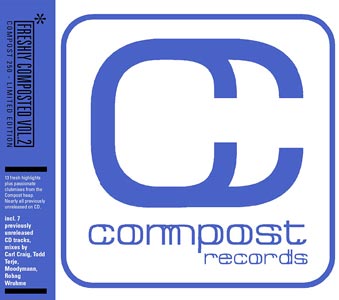 V.A.
Compost 250 - Freshly Composted Vol. 2 [Electronic / Dance]
Ein viertel tausend. Oder silberne Hochzeit. Compost Records zelebriert den 250. Release!!! Über 1.700 veröffentlichte Songs, 13 Jahre jung und noch kein bisschen leiser. Gilles Peterson verkündete anlässlich unseres 100. Jubiläums: "With great ... MORE
---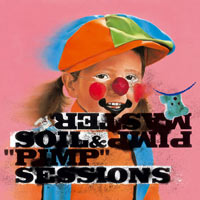 Soil & Pimp Sessions
Pimp Master [Jazz]
Pump up the jazz. "Fucking crazy Japanese jazz cats". This is the blow-your-mind, pimp-your-jazz-attitude release. Some called them "Bebop experimental jazz", other the "Beasties of jazz". They say it's 'death jazz'. Jazzmen with tattoos. The ... MORE
---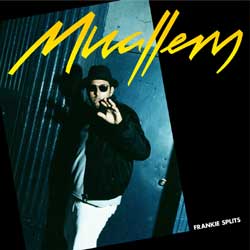 Muallem
David Muallem is a 26-year-old guy from Munich. But his debut album sounds as if it was recorded somewhere between London and New York, at 10 000 feet, in a learjet with Louis Vuitton leather seats. The underground DJ has produced a wild, shiny, yet ... MORE
---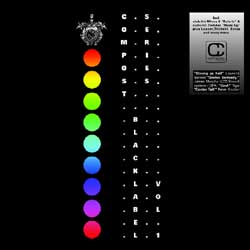 V.A.
Compost Black Label Compilation Vol.1 [Electronic / Dance]
Mit der Veröffentlichung des ersten Teils der neuen Black Label-Reihe im Frühjahr 2005, dürfte Compost eine ganze Menge Leute überrascht haben. Das war nicht der typische Compost-Sound, den man normalerweise mit dem Münchner Label in Verbindung ... MORE
---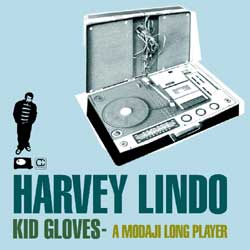 Harvey Lindo
Kid Gloves - A Modaji Longplayer [HipHop / Rap]
Sieben Jahre ist es mittlerweile her, das Dominic Jacobson mit seinen ersten Veröffentlichungen auf Laws Of Motion für Furore sorgte. Es erschienen zwei Alben und drei EPs im unverwechselbaren Modaji-Stil, einer Fusion aus Future Jazz, Soul, Techno, ... MORE
---

Seite 1 von 651
zurück

| 1 | 2 | 3 | 4 | 5 | 6 | 7 | 8 | 9 | vor
Gehe zu: