GENRE JAZZ
Alle | Diese Woche | Dieser Monat | Nächster Monat | Far Forward
---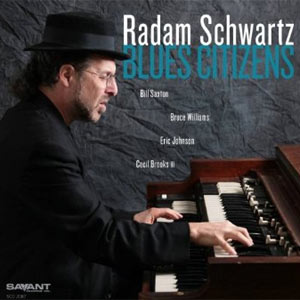 Schwartz, Radam
Blues Citizens [Jazz]
Radam Schwartz Aufnahme für das Label Muse wurde bereits in der Hammond Organ Bibel gelistet. Eine Auszeichnung, die nicht jedem zu teil wird. Als Organist ist Schwartz als Sideman von Din ... MORE
---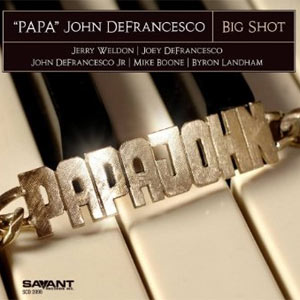 DeFrancesco, John
Big Shot [Jazz]
Aus der Perspektive der Familie, hätte es vielleicht den bekannten zeitgenössischen Jazz-Organisten John De Francesco nicht gegeben, wenn er nicht viel von seinem Vater gelernt hätte. "Papa" John DeFrancesco, selbst der Sohn eines Musikers zog ... MORE
---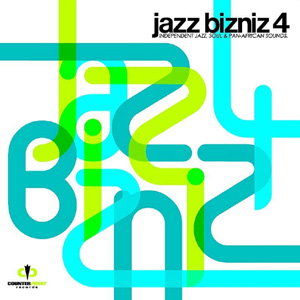 V.A.
Jazz Bizniz Vol. 4 [Jazz]
It's been over three years since the last installment of Counterpoint's "Jazz Bizniz" series, and after much deliberation over which tracks to include, they are ready to unleash "Jazz Bizniz 4" onto the oversubscribed compilation market. As with ... MORE
---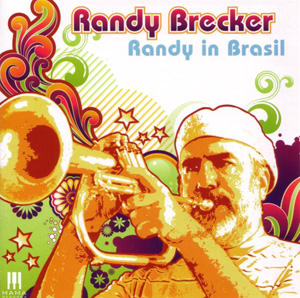 Brecker, Randy
Randy In Brasil [Jazz]
LABEL: bhm
And he did it again - The Grammy goes to Randy Brecker. Randy Brecker hat soeben einen weiteren Grammy in der Kategorie "Best Contemporary Jazz Album" für sein neues Album "Randy in Brasil" verliehen bekommen. Der Meister an der Trompete war ... MORE
---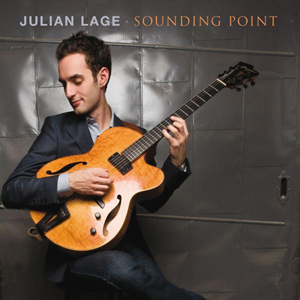 Lage, Julian
Sounding Point [Jazz]
Julian Lage looks at his future from the front rank of performers of his generation - a composer, arranger and guitarist, who delights and inspires musicians and fans alike. Lage's virtuosity is only part of what makes him such a formidable artist; ... MORE
---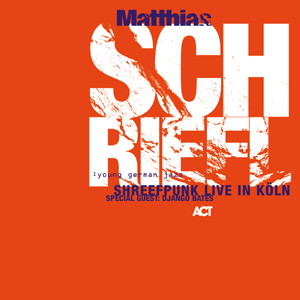 Schriefl, Matthias
Shreefpunk Live in Köln [Jazz]
LABEL: ACT
Shreefpunk bläst seinem Publikum einen neuen Jazz um die Ohren: anarchisch, ohne Respekt vor Hörerwartungen – aber trotzdem mit der größten Liebe zu mitreißenden Melodien und packendem Groove. Besetzung: PART 1: Shreefpunk Live At Stadtgarten ... MORE
---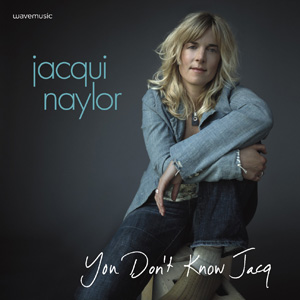 Naylor, Jacqui
You Don`t Know Jacq [Jazz]
Die amerikanische Sängerin Jacqui Naylor veröffentlicht am 06. März 2009 ihr neues Album "You Don`t Know Jacq" in Deutschland bei California Sunset Records/wavemusic. Wer Jacqui Naylor noch nicht kennt, für den wird es höchste Zeit, die aus ... MORE
---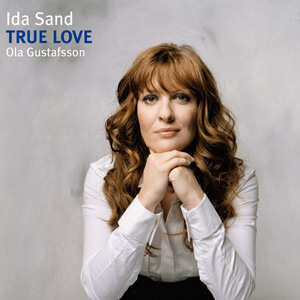 Sand, Ida
True Love [Jazz]
LABEL: ACT
Selten war ein Debüt einer skandinavischen Sängerin so überraschend wie das der Schwedin Ida Sand mit "Meet Me Around Midnight" (ACT 9716-2) vor zwei Jahren. Schlicht, weil es ... MORE
---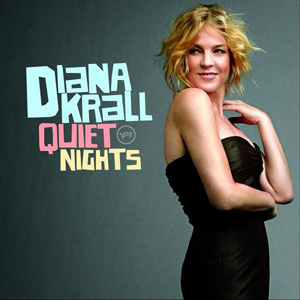 Krall, Diana
Quiet Nights ( Ltd.Ed.) [Jazz]
Some music is intended to paint a romantic scene – a candlelit dinner, a walk along a moonlit beach. "Quiet Nights" – Diana Krall's 12th album – ain't about that. Using Brazil as a musical point of reference, the award-winning pianist and singer is ... MORE
---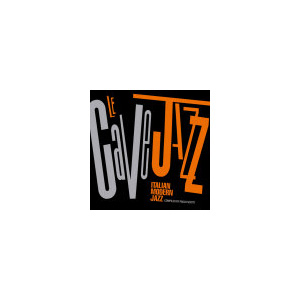 V.A.
Le Cave Jazz [Jazz]
This album re-assumes in a complete way the Italian jazz panorama of the 1960's and its main players. The peculiarity of Italian jazz is definitely the melody, a characteristic that has made these types of songs amongst the more solid and true on ... MORE
---

Seite 8 von 651