CD-DETAILS TANGLED TALES [HICKS, DAN]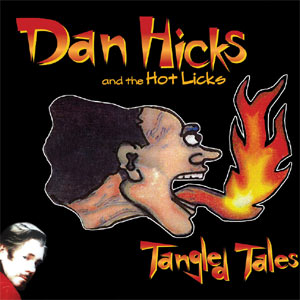 WEBSITE:
www.danhicks.net
"Tangled Tales" mashes the outlaw swing music, insightful charm, and brilliant melodies that have endeared Dan to audiences and fellow artists for four decades with his signature understated melancholy that could only be born from a creative genius.

Featuring a world-class collection of musical talent including instrumental virtuosos David Grisman, Charlie Musselwhite, Bruce Forman, and slide-guitarist Roy Rogers, and produced by Grammy-winning roots music producer Chris Goldsmith, "Tangled Tales" delivers 8 great new original tunes that feel like instant Dan Hicks classics (and some choice cover tunes too). This album is calculated to keep your toes tappin' and your synapses zappin'.

Tracklisting:


Who Are You?
The Diplomat
Savin' My Lovin'
Blues My Naughts Baby
Song For My Father
The Rounder
13-D
Ragtime Cowboy Joe
A Magician
Subterranean Homesick Blues
Tangled Tales
Let It Simmer!


(Quelle: Surfdog Records, 2009)

FORMAT: CD