CD-DETAILS DIG OUT YOUR SOUL [OASIS]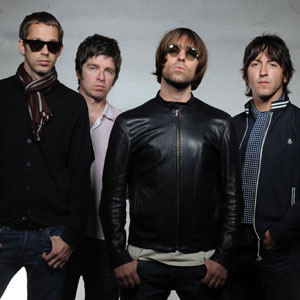 Foto: Verstärker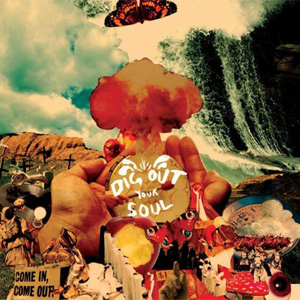 WEBSITE:
www.oasisinet.com
Oasis sind bereit für ihr Comeback. Dem kommenden, siebten Studioalbum wird am 26.09.08 die Single "The Shock Of The Lightning" vorausgeschickt. "Dig Out Your Soul", erhältlich im Oktober, ist die erste Veröffentlichung neuer Musik der Band seit "Lord Don't Slow Me Down", dem Soundtrack zum gefeierten, gleichnamigen Roadmovie.

Auf dem Produzentenstuhl von "Dig Out Your Soul" saß auch diesmal wieder Dave Sardy, der diese Position bereits für "Don't Believe The Truth", das 2005er Album, bekleidete. Die Aufnahmen fanden in den Abbey Road-Studios in London statt, bevor in Los Angeles abgemischt wurde. Auch diesmal waren alle vier Bandmitglieder am Entstehungsprozess des Albums beteiligt. Dennoch markiert die Arbeit an der neuen Platte einen Wendepunkt für die Band, den Hauptsongwriter Noel folgendermaßen beschreibt:

"I wanted to write music that had a groove; not songs that followed that traditional pattern of verse, chorus and middle eight. I wanted a sound that was more hypnotic; more driving. Songs that would draw you in a different way. Songs that you would maybe have to connect to - to feel."
("Ich wollte Musik schreiben, die groovt und sich vom traditionellen Strophe - Refrain - Mittelteil Schema unterscheidet. Ich war auf der Suche nach einem hypnotisierenden Sound, einer treibenden Kraft. Die Songs sollen dich auf andere Weise einnehmen. Es sollten Songs sein, mit denen du dich identifizieren kannst, die du wirklich spüren kannst.")

Die erste Single ist typisch Oasis: Noels Songwriting, Liams unverkennbare Stimme: unverwechselbarer, druckvoller "Finger-In-Der-Steckdose" Rock'n'Roll. "The Shock Of The Lightning" ist vielleicht die wiedererkennbarste Oasis-Nummer auf dem kommenden Album, doch auch der neue Ansatz von "Dig Out Your Soul" ist bereits in der ersten Single hörbar. Noel erklärt:

"If 'The Shock Of The Lightning' sounds instant and compelling to you, it's because it was written dead fast. And recorded dead fast. 'The Shock of The Lightning' basically is the demo. And it has retained its energy. And there's a lot to be said for that, I think. The first time you record something is always the best."
("Dass 'The Shock Of The Lightning' sofort eingehend klingt, liegt daran, dass es wahnsinnig schnell geschrieben und dann genauso schnell aufgenommen wurde. 'The Shock Of The Lightning' ist eigentlich ein Demo. Es hat einfach die Energie behalten. Das spricht doch für sich, wenn du mich fragst. Wenn du das erste Mal etwas aufnimmst klingt es immer am besten.")

"Dig Out Your Soul" ist das erste Album von Oasis, das auf dem Band-eigenen Label Big Brother erscheint. In Deutschland übernimmt INDIGO Musikproduktion + Vertrieb GmbH den Vertrieb.

(Quelle: Verstärker, 25.6.2008)

Eine Teilauflage erscheint mit einer Bonus-DVD mit Video, Video-Making Of und Album-Making Of.


---

Oasis freuen sich, 5 Konzerte in Deutschland ankündigen zu dürfen.

Diese Oasis-Shows finden im Rahmen der größten Westeuropäischen Tour statt, die Oasis je gespielt haben.
Die "Dig Out Your Soul"- Europatournee beginnt am 12. Januar und endet am 3. März 2009.

Die deutschen Konzerte:

15. Januar 09 DRESDEN - Messehalle
16. Januar 09 HAMBURG - Sporthalle
18. Januar 09 BERLIN - Arena
19. Januar 09 DÜSSELDORF - Philipshalle
27. Februar 09 MÜNCHEN – Zenith

Der Ticket-Vorverkauf beginnt am kommenden Freitag, dem 17. Oktober um 12:00 Uhr mittags auf www.tickets.de

(Quelle: Verstärker, 15.10.2008)

---

Oasis reveal the tracklisting for their brand new album 'Dig Out Your Soul'. As previously announced, the band are set to return later this year with their new album, released independently by their own label Big Brother Recordings. There is a worldwide release date of October 6.

'Dig Out Your Soul' was produced by Dave Sardy who worked with the band on 2005's, 'Don't Believe The Truth'. It was recorded at Abbey Road and mixed in Los Angeles. All four members once again contribute tracks.

The track listing for 'Dig Out Your Soul':

* Bag It Up
* The Turning
* Waiting For The Rapture
* The Shock Of The Lightning
* I'm Outta Time
* (Get Off Your) High Horse Lady
* Falling Down
* To Be Where There's Life
* Ain't Got Nothin'
* The Nature of Reality
* Soldier On

The first single, The Shock Of The Lightning is released on September 29th.

In addition the band reveal the album sleeve for 'Dig Out Your Soul', an original piece of artwork by London-based designer, Julian House, inspired by the music.

(Quelle: Verstärker, 2008)

FORMAT: CD + DVD Video