GENRE REGGAE
Alle | Diese Woche | Dieser Monat | Nächster Monat | Far Forward
---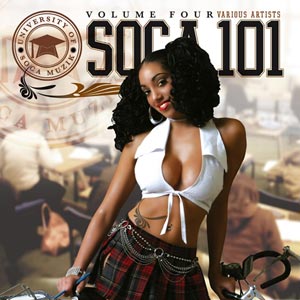 V.A.
Soca 101 Vol. 4 [Reggae]
Attention DJs and dance music fans! "Soca 101" is the definitive and most comprehensive collection of dancefloor gems in Soca and Calypso. The brand new album "Soca 101 Vol. 4" includes a bonus mix performed by Soca DJ Dr. Jay of Flow 93.5 FM ... MORE
---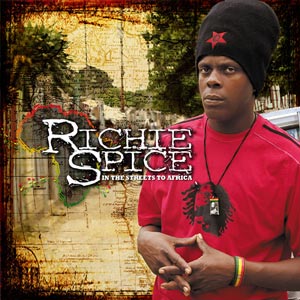 Spice, Richie
In The Streets To Africa [Reggae]
VP presents the highly anticipated, all new studio album by Richie Spice, following a string of #1 Jamaican radio hits including "Marijuana (Pon De Corner)", "Ghetto Girl", "Black Like A Tar", "Righteous Youths", "Folly Living (aka Blood Again)", ... MORE
---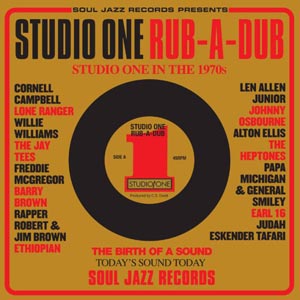 V.A.
Studio One Rub-A-Dub [Reggae]
In den 1970er-Jahren erlebte Clement Dodds legendäres Label Studio One Records eine Frischzellenkur durch neue Künstler wie Willie Williams, Lone Ranger, Michigan & Smiley und Horace Andy. Gleichzeitig blieben alte Label-Hasen wie Alton Ellis und ... MORE
---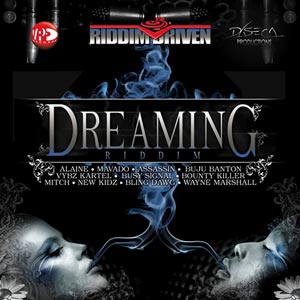 V.A.
Dreaming (Riddim Driven) [Reggae]
The Gangsta thing a run pon the Daseca crew "Dreaming" riddim. Lead by the hardcore anthem "Dreaming" by dancehall's latest sensation Mavado, the riddim is a blend of smooth melodic backgrounds and gully lyrics from some of dancehall's most exciting ... MORE
---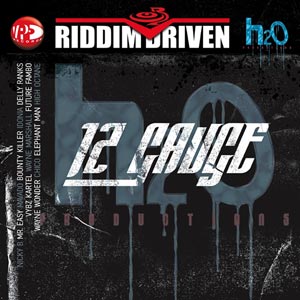 V.A.
12 Gauge (Riddim Driven) [Reggae]
Blasting out from a car stereo near you is the latest riddim from H2O Productions: the "12 Gauge". This riddim has been heating up mixtapes for the past couple of months with dance busters like Mavado's "How High", Bounty Killer and Idonia's "From ... MORE
---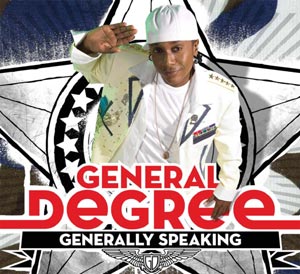 General Degree
Generally Speaking [Reggae]
Wenn man die Dancehallzeitrechnung zur Grundlage nehmen würde, müsste man General Degree sicherlich zu einem Urgestein zählen. Mit nunmehr über 16 Jahren Live-Präsenz und vielen Jahren Recording-Erfahrung (erster Song 1989 "Mother Rude Pickney") ... MORE
---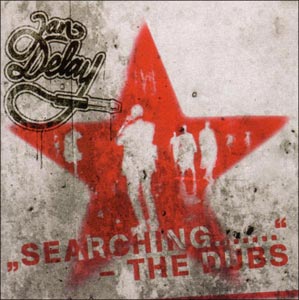 Delay, Jan
Searching - The Dubs [Reggae]
Jan Delay, den sie auch Eißfeldt nennen, ist ein Rapper, ein Styler, ein Beginner und ein Eimsbush-Kind – und jemand, der nur selten die Klappe hält. Was Letzteres betrifft, markiert "Searching … – The Dubs" die große Ausnahme im Werk des deutschen ... MORE
---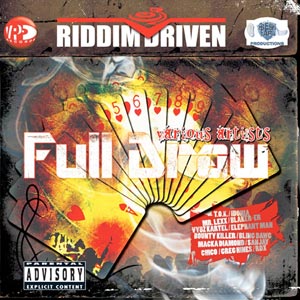 V.A.
Full Draw (Riddim Driven) [Reggae]
Yeah! Here comes a smoking new riddim custom-made for heads everywhere! It's the "Full Draw" riddim. Producer Arif Cooper of Fresh Ear Productions ("R.A.W." & "Phantom" riddims) draws a hard-hitting, tightly syncopated uptempo dancehall track with ... MORE
---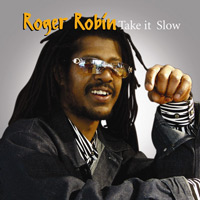 Robin, Roger
Take It Slow [Reggae]
British born Roger Robin began his musical career with the legendary Saxson Sound System (Maxi Priest, Papa Levi, Smiley Culture). Years later, the talented singer with the distinctive, melodic voice creates an outstanding blend of traditional roots ... MORE
---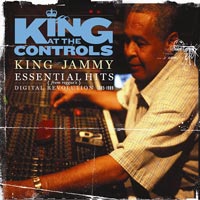 King Jammy
King At The Controls - Ultimate Hits [Reggae]
Lloyd 'King Jammy' James is one of Jamaica's legendary music men, as a producer, selector and creator of many classic hits. His mid-1980s productions led to the integration of synthesizer driven ('digital') sounds in dancehall reggae. The 'computer' ... MORE
---

Seite 9 von 651